Pre-Processing, Handling and Co-Processing of Alternative Fuels in the Cement Industry
Due to the continuing energy cost fluctuations and the discussions on the sustainable protection of resources the German cement industry has hardly enabled to reduce its entire energy and power demand as a result of technical optimisation of its cement production.
The availability of resources and its economical access is the driving force for searching for cheaper alternatives worldwide. Initially the cement industry has started after the oil crisis in the early 80s to use Residue Derived Fuels (RDF), mainly used oil and whole tyres, and has increased to a worldwide average about 10 % of the thermal energy demand in 2010, based on different types of hazardous and non-hazardous waste out of production, industry and municipal origin.
This trend is intended to maintain as well within the coming years due to ecologic and private and as well public economic benefits, and due to the necessity to significantly cut of GHG of the cement industry's emissions, which contribute nearly 5 % to the total worldwide CO2 production. The article focuses on the main aspects of pre-processing of waste and co-processing of RDF in cement kilns, by identification, waste management, pre-processing and utilization in the cement clinker process (co-processing) with sophisticated techniques for starting with simple procedures for mono-stuff-streams as well as mechanical-biological treatment for mixed municipal solid waste.
The process of clinker burning has to be assessed with regard to technical options and defaults. The pre-processing and handling concept within the cement plant as well as the impact of RDF on the valorising clinker burning process will be emphasised. Of major importance in this context are pretreating and pyroprocessing (conversion of fuel) at its point of entrance, conversion and impact on product and emission.
Based on these prerequisites, some particular techniques for the RDF use in pre-calciners and rotary kiln main burners are presented, mainly featuring an intelligent fuel mix management, additional measures such as mechanical or thermal pre-processing, and process-integrated measures such as modified calciners or main burners or process parameter adoptions in case of direct RDF feeding into the step combustor.
In the article, concepts are introduced based on the mechanical, physical and thermal processing of alternative fuels.
---
ASK - Unser Kooperationspartner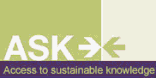 Unsere 3 aktuellsten Fachartikel
Werkzeugkasten für den Umgang mit Starkregenrisiken in Kommunen
© Springer Vieweg | Springer Fachmedien Wiesbaden GmbH (5/2021)
Zur lokalen Bewältigung der Herausforderungen von zunehmenden Starkregenereignissen benötigen Kommunen effektive, passende Werkzeuge. Hierfür haben zehn Institutionen aus sechs Ländern gemeinsam im Projekt Rainman eine frei zugängliche Toolbox erstellt. Sie enthält Methoden zur Risikobewertung und Strategien sowie Maßnahmen zur Risikominderung. Die Toolbox unterstützt kommunale Akteurinnen und Akteure so beim Umgang mit den Risiken aus Starkregen.
Kleinwasserkraftwerk im Hochgebirge mit neuartigem Fassungstyp
© Springer Vieweg | Springer Fachmedien Wiesbaden GmbH (4/2021)
Zur Versorgung der vorderen Tumpenalm im Tiroler Ötztal wurde ein Kleinwasserkraftwerk errichtet. Besondere Herausforderungen waren die spezielle, ökologisch sensible Lage des Projektgebietes und die Anforderungen an die Robustheit des Gesamtsystems.
Anlagen und Vermögensverwaltung im Wasserbau
© Springer Vieweg | Springer Fachmedien Wiesbaden GmbH (4/2021)
Betreiber von Hochwasserschutzanlagen aus dem Nordseeraum und Wissenschaftler verschiedener Disziplinen haben innovative Lösungen für eine anpassungsfähige und breit aufgestellte Anlagen und Vermögensverwaltung entwickelt. Um den zukünftigen, gemeinsamen Herausforderungen im Hochwasserschutz gewappnet zu sein, wurden Prinzipien erarbeitet und länderübergreifend an fünf Fallstudien im Nordseeraum angewendet.